Emmi Roth, a Swiss-owned dairy company with facilities in Monroe, Platteville and Seymour, is riding a wave of specialty cheese to a new 134,000-square-foot facility in Stoughton.
Stoughton, about 20 miles south of Madison, will house the company's Wisconsin headquarters. The facility will largely be dedicated to "conversion" — taking big wheels and blocks of cheese and turning them into slices, crumbles, wedges and chunks.
Currently the corporate office for Emmi Roth is in Fitchburg. The new building, set on 19 acres of farmland at 1800 Williams Drive, breaks ground next week.
It's a sign of how specialty cheese continues to grow in Wisconsin and around the country. Tim Omer, president and CEO of Emmi Roth, said sales have grown 10% year over year since he joined the company in 2014.
"I've been doing this 35 years, and when I first got in the business, we didn't really say 'specialty cheese,'" Omer said. "We'd say, 'We just came up with this feta,' and it was, 'what's feta?'
"The growth has been phenomenal, and it continues to grow."
Specialty cheese soars
Americans love cheese, and we're eating more of it than ever before. From 2000 to 2020, USDA data shows a bump of nearly 23% (from 12.7 pounds to 15.6 pounds) of "American-type" cheese consumed per capita each year. That's cheddar, Colby, cheese curds, Monterey and jack.
As for "other-than-American" cheeses — mozzarella, blues, Swiss cheese, all the rest — the increase is even higher, up more than 33% between 2000 and 2020. Not including cottage cheese, on average, Americans consume 38.2 pounds of cheese every year.
In the grocery store, shoppers may recognize Emmi Roth for its Roth gruyere, Havarti, buttermilk blue and gouda cheeses, among others. It occupies a middle space in the industry, as neither one of the very biggest (like mozzarella producer Leprino Foods or Saputo) nor a small-batch creamery.
The company's size is a major reason for the new conversion plant. Emmi Roth wants the flexibility, for example, to do a test run of a certain kind of cheese for five locations of a chain restaurant, then be able to ramp it up to 500 stores.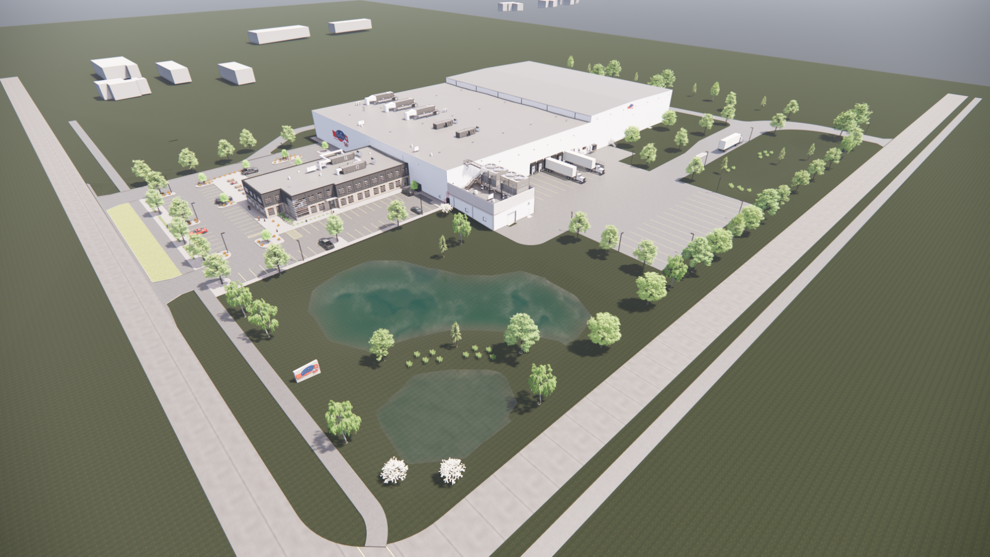 "As business has grown, there were not a lot of new entrants in cutting and wrapping," Omer said. "The really big conversion facilities don't want small start-ups. They want long runs, they're very efficient. … We can find converters that do small things, but they can never ramp up."
Emmi Roth is the US subsidiary of Switzerland-based Emmi Group, which according to its website is the largest milk processor in Switzerland. Emmi Roth makes and imports cheeses and owns several brands, including Kindred Creamery, Emmi USA and Roth Cheese.
Emmi's "California collection," as Omer referred to it, includes the small-batch cheese company Cowgirl Creamery (purchased in 2016), Redwood Hill Farm and Creamery (2015), Cypress Grove (2010) and a distribution business, Tomales Bay Foods. Emmi has subsidiaries in New Jersey, a dessert company (Emmi Dessert Italia) and around the world.
In 2021, Emmi Roth bought Athenos, one of the largest producers of feta in the country. Part of that deal requires leaving the facility, Omer said — another reason for the Stoughton expansion.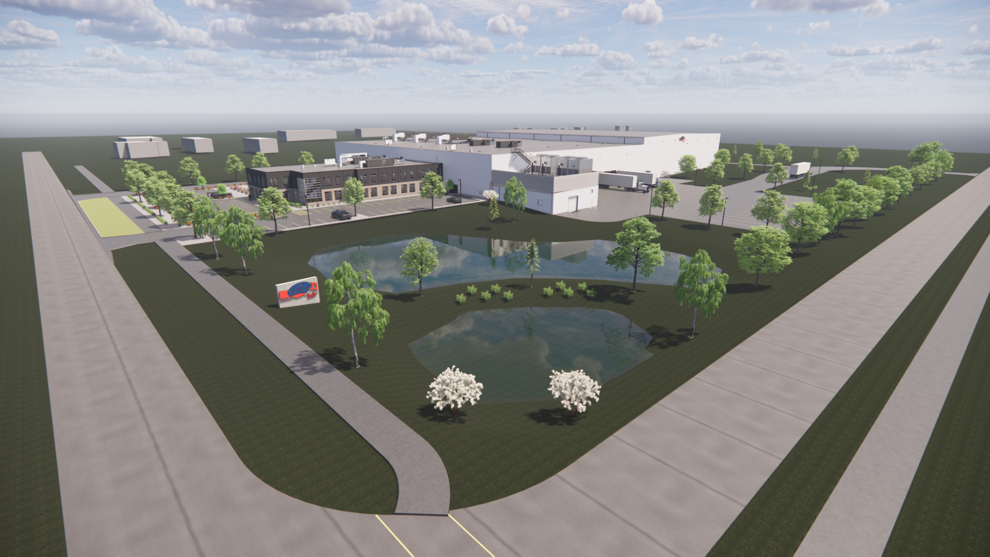 Ahead of the curve
Most of Emmi Roth's employees are in Wisconsin, Omer said. The company has been considering where to put its new headquarters for about six years, starting with "a very in-depth study" of the company's holdings in the upper Midwest.
"We have cheese all over the place in the state of Wisconsin," Omer said. "We have cheeses in our plants, in our warehouses and our converters.
"We said, 'How can we get as many miles off the road as possible?' We started charting all the different moves we were doing with our cheese. It's expensive, for one, but it's also not very sustainable."
The planning team ultimately drew a big oval from north of Madison to north central Illinois. Stoughton was a fit in part because of its proximity to Madison and the promise of a larger workforce. The plant will be looking to hire some 100 people, just to start.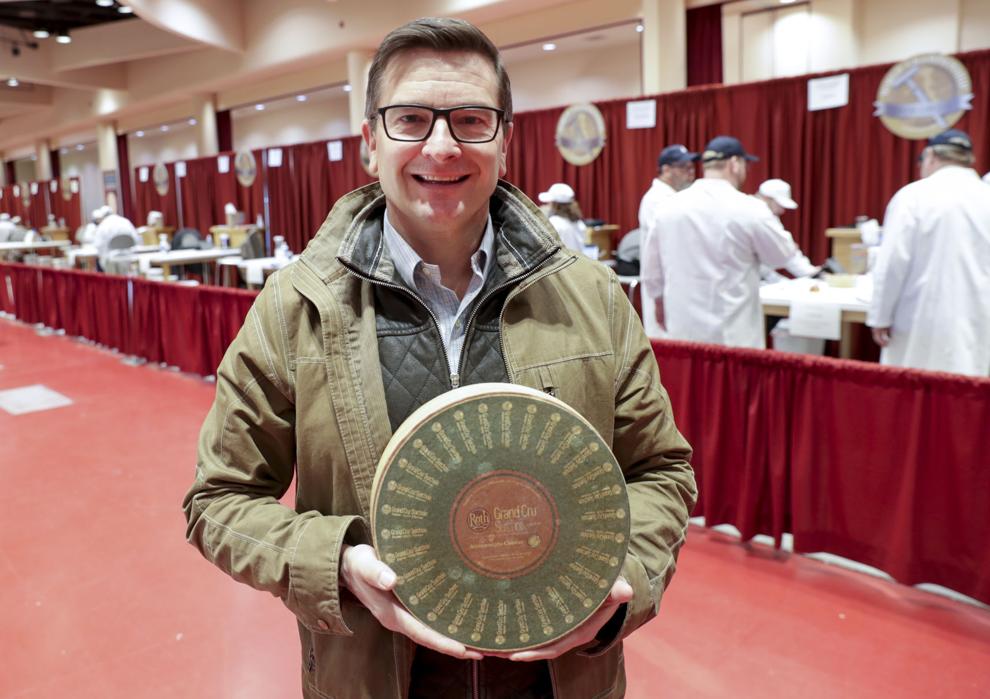 "Employees have options, we know that," Omer said. "We're doing a lot of work in regards to processes, to minimize lifting and bending … we can design the workflow to be extremely efficient.
"If you go to an older facility, they just don't have good lines, logical flows and processes," he added. "We're focused on trying to minimize the physical stress of the job."
Emmi Roth intends to make sure "people have a great health plan" and offer benefits "ahead of the curve, with regard to other food manufacturers."
Those who do not work at the Emmi Roth plant will likely not see much of it, as it will not have any public-facing elements (no retail counter, no tours). For those, Emmi Roth directs cheese lovers to its plant in Monroe. (Omer noted that Cheese Days this year are Sept. 16-18.)
If all goes to plan, the new plant should be open by the end of 2023.
"The specialty cheese world is evolving so well in Wisconsin," Omer said. "The infrastructure Wisconsin has is so supportive. Not only do you have leading experts in cheese cultures, there are supplies for making cheese. The engineers that built the plants and can fix equipment are here.
"The infrastructure makes it smart to locate here."
.